Musical Voyage with Maxim Vengerov & his friends
on L'Austral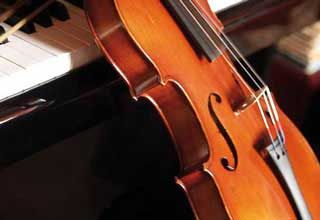 Transfer + flight Tromso/Paris
In partnership with RADIO CLASSIQUE, with the exceptional presence on board of Maxim Vengerov and Alain Duault.
PONANT invites you on an all-new cruise from the North Atlantic to the Norwegian Sea. Set sail aboard L'Austral for a 12-day circuit and allow
...

Why choose Ponant ?
A French crew, expertise, attentive service, fine dining and more. Within a fully 5 star setting, we take you to discover exceptional destinations while offering you a travel experience that is both authentic and high end.
Travelling the French way
As the only cruise company sailing under the French flag, PONANT is an exponent for the French way of life across every sea on the globe. On board, this is translated through ex
...
Superior Stateroom Cat.SP3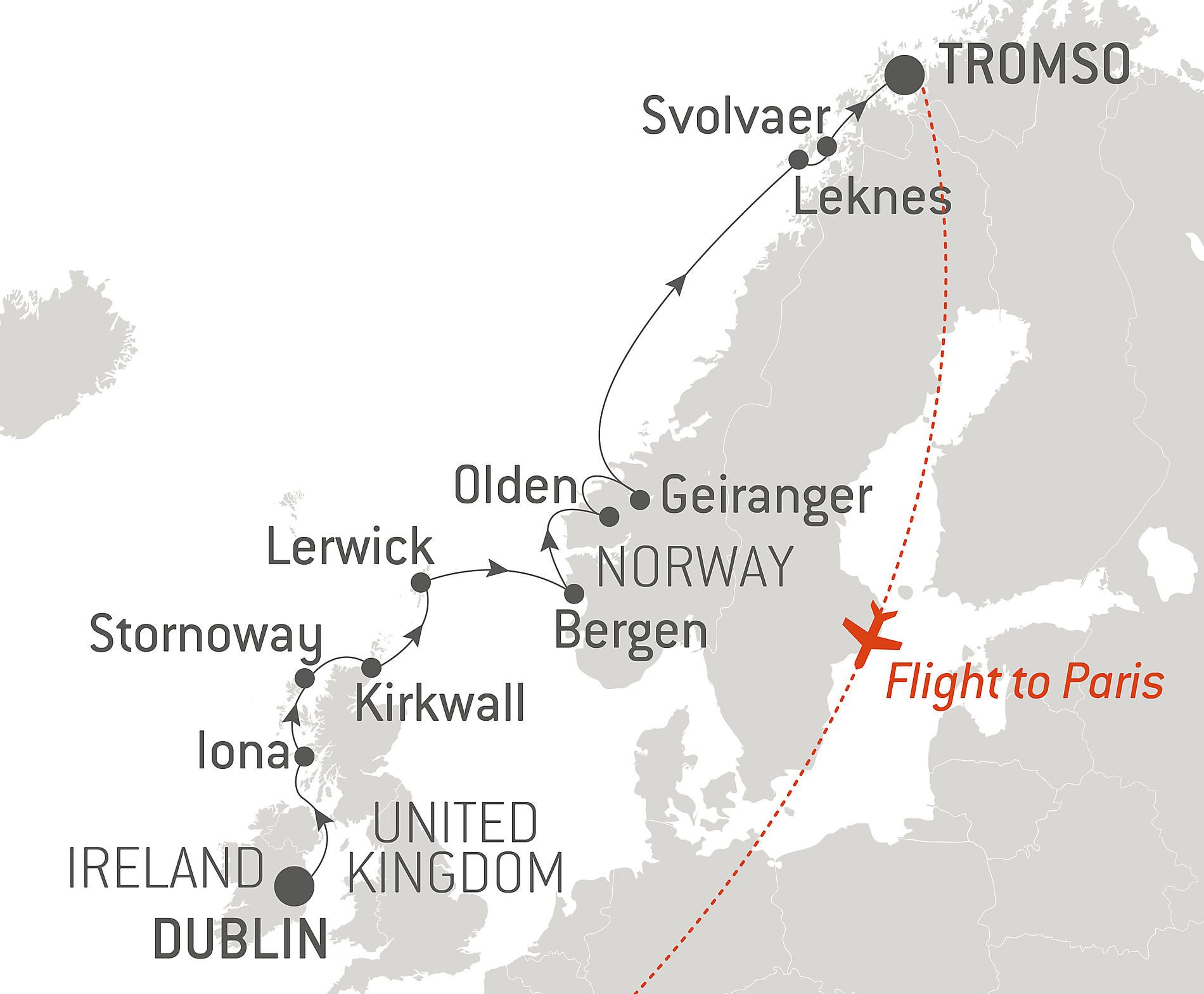 | Day | Port | Arrive | Depart |
| --- | --- | --- | --- |
| 1 | Dublin | | 6:00 PM |
| 2 | Iona, Hebrides | 1:00 PM | 6:00 PM |
| 3 | Stornoway, Hebrides | 7:30 AM | 6:00 PM |
| 4 | Kirkwall, Scotland | 12:00 PM | 7:00 PM |
| 5 | Lerwick, Shetland Islands | 7:00 AM | 1:00 PM |
| 6 | Bergen | 11:00 AM | 6:00 PM |
| 7 | Olden | 12:00 PM | 6:00 PM |
| 8 | Geiranger | 8:30 AM | 2:00 PM |
| 9 | Crossing The Arctic Circle | | |
| 10 | Leknes, Lofoten | 12:00 PM | 6:00 PM |
| 11 | Svolvaer, Lofoten | 6:00 AM | 12:30 AM |
| 11 | Sailing In Trollfjorden | | |
| 12 | Tromso | 7:00 AM | |